The Ultimate Destination for Luxury Shopping
Mon 10th Jul, 2023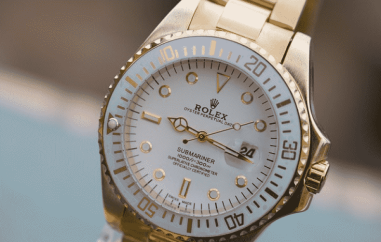 From high-end fashion boutiques to exclusive jewelry stores, Munich offers a plethora of options for luxury shoppers seeking the finest and most exquisite products. With its blend of tradition and modernity, Munich has firmly established itself as a premier destination for discerning shoppers looking for the ultimate luxury experience.
A Haven for Fashion Enthusiasts
Munich boasts an impressive array of luxury fashion boutiques, attracting fashion enthusiasts from around the globe. The city's prestigious shopping street, Maximilianstrasse, is a paradise for those seeking high-end designer labels. Here, renowned fashion houses such as Chanel, Gucci, Prada, and Louis Vuitton showcase their latest collections in elegant storefronts, luring shoppers with their luxurious displays. Maximilianstrasse is a testament to Munich's reputation as a fashion capital, where style-conscious individuals can indulge in their sartorial desires.
Beyond Maximilianstrasse, the trendy district of Schwabing offers a mix of established luxury brands and emerging designers. The charming streets of Schwabing are lined with chic boutiques, showcasing unique and avant-garde fashion pieces. From upscale designer clothing to extravagant accessories, Schwabing presents an opportunity for shoppers to discover exclusive and cutting-edge fashion trends.
Exclusive Jewelry and Timepieces
For those with a penchant for exquisite jewelry and timepieces, Munich is a treasure trove of options. The city is home to internationally renowned jewelers and watchmakers, providing a wide range of one-of-a-kind creations. Among the most prestigious establishments is Bucherer, a legendary jewelry store located on the renowned Residenzstrasse. Bucherer offers a curated selection of high-end watches and fine jewelry, including renowned brands like Rolex, Patek Philippe, and Cartier.
Another notable destination for luxury timepieces is Wempe, a family-owned company with a rich history spanning over 140 years. With its elegant showroom on Kaufingerstrasse, Wempe showcases an impressive collection of Swiss watches, including iconic brands such as Audemars Piguet, Jaeger-LeCoultre, and IWC Schaffhausen. These esteemed establishments ensure that Munich remains a prime location for connoisseurs seeking exceptional timepieces.
Unparalleled Shopping Experiences
Beyond the well-known fashion and jewelry destinations, Munich offers exceptional shopping experiences that elevate luxury retail to new heights. The city is home to the famous luxury department store, Ludwig Beck. Located in the heart of the city on Marienplatz, Ludwig Beck has been delighting shoppers for over 150 years with its extensive selection of designer brands and upscale cosmetics. The store's unique architecture and elegant ambiance make every visit an unforgettable experience.
Munich's culinary scene is also intertwined with its luxury shopping offerings. Many luxury boutiques and department stores feature sophisticated cafes and restaurants, allowing shoppers to relax and indulge in gourmet delights during their shopping spree. The exquisite delicacies and carefully crafted beverages further enhance the overall luxury experience, making Munich a true paradise for luxury shoppers with discerning palates.
Conclusion
Munich's allure as a luxury shopping destination lies not only in its exclusive boutiques and high-end brands but also in the overall experience it offers. The city's unique blend of tradition and modernity, coupled with its rich cultural heritage, makes luxury shopping in Munich an enchanting and memorable experience. Whether exploring the elegant Maximilianstrasse, discovering hidden gems in Schwabing, or immersing oneself in the opulence of Ludwig Beck, Munich promises discerning shoppers a world of luxury and indulgence like no other.