Old-age poverty is increasing
Thu 27th Oct, 2022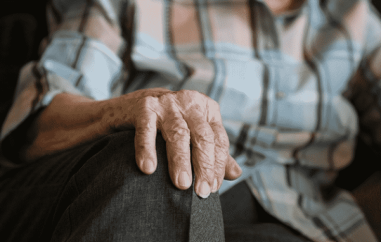 More and more people in Brandenburg are dependent on social welfare. In June of this year, there were 27,380 women and men, 1350 more than a year earlier.
This is according to the answer of the Federal Statistical Office to a question from the Left Party parliamentary group, which is available to dpa. The number of pensioners who were recipients of social welfare rose in the same period by 1335 to 9805. According to the left-wing parliamentary group, this is the highest number ever measured of basic welfare in old age. "This development reflects the exploding poverty in old age," says Left Party state leader Katharina Slanina.
By contrast, there was only a slight increase in the number of Brandenburg residents aged 18 to retirement age who were dependent on basic benefits. In June, that was 17,575 adults before retirement age, 15 more than a year ago.
Nationwide, 578,285 men and women were receiving social assistance in June this year, according to the data, about 17,000 more than in June 2021. This increase is mainly due to the sharp rise in social assistance recipients of retirement age. In June 2021, the figure was still 256,350, but twelve months later it was already 273,875.
Left-wing state leader Slanina renewed her party's call for a defensive shield against poverty among the elderly. "Prices for electricity and gas must be capped now, not after the winter," she told dpa. The taxable energy flat rate of 300 euros is insufficient, she said. Because of inflation, a "poverty-proof minimum pension" of 1200 euros is necessary, she added.


Image by Bernd Schray