Cure for age-related blindness on horizon
Tue 25th Apr, 2023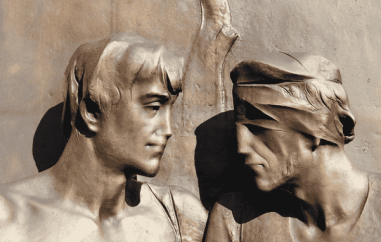 Life Biosciences, a biotechnology company developing innovative cellular rejuvenation techniques to reverse aging and injury-related diseases and ultimately restore health to patients, today announced preclinical data in non-human primates (NHP) for its new gene therapy candidate that uses partial epigenetic reprogramming to restore visual function. This approach has been shown to reverse aging in mice, improving vision and extending lifespan, but it was not known whether epigenetic reprogramming works in primates.
Today, Life Bio scientists and academic researchers, including Dr. Bruce Ksander and Dr. David Sinclair, report that Life Bio treatment significantly restored visual function in an NHP model of non-arterial anterior ischemic optic neuropathy (NAION) paralysis characterized by painless but sudden loss of vision. The data, presented at the Association for Research in Vision and Ophthalmology (ARVO) 2023 conference in New Orleans, LA, is an important step forward in potentially treating various eye diseases and other age-related diseases in human clinical trials.
Life Bio's control platform reprograms the epigenome of older animals to resemble that of younger animals using three Yamanaka factors, Oct4, Sox2 and Klf4, collectively known as OSK. This approach partially reprograms cells to resemble a more youthful state while maintaining their original cellular identity. Preliminary data from Life Bio and academic researchers, also presented at ARVO 2023, showed that OSK treatment reverses retinal aging and restores vision in aged mice in a mouse model of glaucoma. With data presented today at ARVO, the company demonstrated recovery of visual function and increased survival of nerve axons in an NHP model that mimics human NAION deficiency in retinal ganglion cells.
Key data are as follows. Laser-induced eye damage in NHP showed a reduction in eye damage commonly seen in NAION patients, including electroretinogram (pERG) signals, optical coherence tomography (OCT), retinal nerve fiber layer (RNFL) thickness, and the number of surviving optic nerve axons. NHPs received an intravitreal (ocular) injection of doxycycline-inducible OSK viruses or vehicle one day after laser injury. Doxycycline was administered systemically until the end of the study.
When eyes were treated with OSK after laser injury, OSK significantly restored pERG responses compared to controls, consistent with restoration of vision. OSK also significantly improved the number of intact axon bundles compared to controls. "NAION is the most common cause of acute optic neuropathy in people over 50, but there is currently no effective treatment. The data presented here show for the first time that OSK treatment can lead to significant improvements in visual function. The NHP. NAION model is the gold standard translation model." This potential opens up new avenues for cellular rejuvenation not only in NAION, but also in other eye diseases that occur as we age due to retinal ganglion cell dysfunction," says Bruce Ksander, PhD, associate professor of ophthalmology and assistant professor of ophthalmology. Harvard Medical School Oncology Center of Excellence and ARVO Conference Lead Research Speaker. Sharon Rosenzweig-Lipson, PhD, Principal Investigator of Life Bio, added, "We are pleased to present this truly amazing data that further validates Life Bio's innovative approach to cellular rejuvenation. This approach has much broader implications for NAION and even the field.is.excited to share information that supports the continued development of our scientific platform to fight aging-related diseases and restore human health.
Life Bio is developing its cellular rejuvenation capabilities for several aging-related diseases, including other ophthalmic and neurodegenerative indications. The data reported in ARVO builds on previous findings from the laboratories of Dr. David Sinclair and Dr. Bruce Ksander at Harvard Medical School showing that OSK can reverse aging in mice. Dr. Sinclair, founder of Life Bio, member of the company's board, professor in the Department of Genetics, and Paul F. Glenn, of the Center for the Biology of Aging at Harvard Medical School and author of the study, said: "Demonstrating rejuvenation in primates is an important step forward in advancing cellular rejuvenation in the treatment of both common and rare eye diseases, and potentially other eye diseases. . What we learn from NHP has significant implications for aging reversal research and is likely to be very useful in humans." This information brings us an important step closer to the first clinical trials on how cellular rejuvenation technology can treat aging-related diseases.


Image copyright, Stefano Ferrario