Thailand suffers from extreme heat wave
Wed 12th Apr, 2023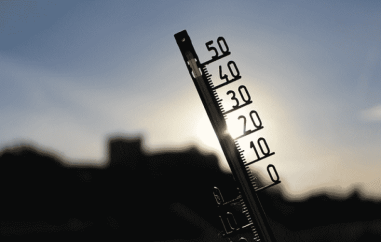 Large parts of Thailand are suffering from an unusually severe heat wave. Thai authorities are issuing health warnings as meteorologists estimate temperatures of up to 50 degrees in the sun.
Temperatures of up to 50 degrees in the sun are expected to be recorded in Bangkok's Bang Na district on Thursday (April 6). Chon Buri province on the coast of the Gulf of Thailand is also expected to see 49 degrees in the sun and the largest island of Phuket nearly 48 degrees, the Bangkok Post newspaper reported, citing meteorologists from the weather service. Temperatures in the shade are around 40 degrees. On the streets, many sweating people try to protect themselves from the sun with umbrellas.
Thai authorities are warning of health consequences because of extreme temperatures. The extreme heat is especially dangerous for the elderly, people with pre-existing conditions and children, said Opas Karnkawinpong, the state secretary for public health. Accordingly, they should not stay outdoors for a long time to avoid heat stroke. The consequences of heat from 41 degrees could cause cramps in legs, abdomen and shoulders, he said. The population was also urged to drink water regularly.
Thailand: Hottest month and smog
April is considered the hottest month in the Southeast Asian vacation paradise. The highest temperature ever recorded in the shade was measured in 2016 in Mae Hong Son province in the north: 44.6 degrees.
In addition, the residents of northern Thailand have to contend with smog. Thousands of people have had to seek treatment for respiratory problems and sore throats in recent weeks. The northern cities of Thailand are affected, including the provinces of Chiang Rai and Chiang Mai. Previously, there had also been elevated levels of particulate matter in Bangkok.