RKI reports 8616 new infections
In Germany, the number of confirmed cases of Corona rises by 8616 to a total of 2,284,010. Health authorities also reported 231 additional deaths related to the coronavirus to the Robert Koch Institute within 24 hours. A total of 61,517 people have thus died in Germany since the start of the pandemic. The seven-day incidence drops to 75.6 on Sunday morning, a figure that indicates how many people per 100,000 population have been proven to be infected within seven days. The German government is aiming for a figure below 50. On weekends, however, the figures are often lower because less testing is done and not all health offices forward data.
German Finance Minister and SPD candidate for chancellor Olaf Scholz has promised financial support to vaccine producers if needed. "I talk to companies and ask: Is there a place where we can use public funds to facilitate private-sector decisions?" said Scholz to Redaktionsnetzwerk Deutschland. "If a company is worried, it should say so in no uncertain terms and we will solve the problem. At any rate, the faster procurement of vaccine will not fail because of money."
Corresponding signals came from the Mainz-based vaccine manufacturer Biontech: according to its own statements, more money from Germany and the EU would help to expand production capacities. "Last year, more money would not have helped us because we first had to safely set up the production process on a large scale," Biontech CFO Sierk Poetting told Der Spiegel. Now, however, money would help. A government spokesman told Deutsche Presse-Agentur (dpa), "We are already in talks with Biontech about financial safeguards. We will do everything necessary to support it."
Poetting expects the need to continue to grow. "There are underserved countries, a third vaccination dose against mutated variants of the virus could become necessary, or completely new mutations could develop. That's why we're working to expand more sites and add new partners to our network," he said. "We want to ensure sufficient capacity for Germany, Europe and the world for 2022 in the event of problematic mutations or necessary booster vaccinations," German Health Minister Jens Spahn (CDU) told dpa.
EU Commission President Ursula von der Leyen has also advocated the provision of further EU funding. At the same time, von der Leyen again rejected criticism of the vaccine procurement. "Yes, it may take longer to make decisions on 27 than on your own," von der Leyen acknowledged in an article for the Frankfurter Allgemeine Sonntagszeitung. And Germany and other countries could have managed the vaccine purchase on their own - but with potential consequences for European unity, the single market and prosperity.


Image by Tumisu from Pixabay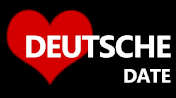 DeutscheDate is a new
German dating site
for professionals in Germany. No monthly fees, no minimum subscription period, no contracts, no tie-ins. Just a clean, simple, easy-to-use dating site for serious relationships.