Lilium completes final audit in EASA Design Organization Approval
Sat 8th Jul, 2023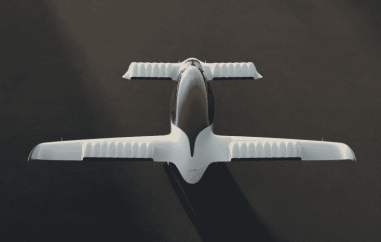 The first all-electric vertical take-off and landing jet's creator (NASDAQ: LILM) announced today that the fourth and final Design Organization Approval ("DOA") audit by the European Union Aviation Safety Agency ("EASA") had been successfully completed.
The successful conclusion of the DOA audit is a significant step in Lilium's development towards becoming an EASA DOA holder, which is necessary for aircraft manufacturers, and it shows that Lilium has the infrastructure, processes, expertise, and resources required to design and certify aircraft.
Holders of DOAs receive exclusive benefits from EASA. In particular, DOA holders have the ability to a) have compliance documents accepted by the Agency without further review and b) conduct operations independently of the Agency. Lilium is working with EASA to develop a DOA that is especially suited for certification of eVTOL and electric propulsion.
A Design Organization Approval can be described as a "licence to operate" in simple terms. A European aerospace company is not permitted to work on or approve design projects without a DOA or to hold a Type Certificate. The caliber of our team and the rigor of our design processes are recognized by the accomplishment of the fourth and final DOA Audit, according to Lilium Chief Technology Officer Alastair McIntosh.
Since making an application for EASA DOA in 2017, Lilium has been working to create, put into place, and show off the necessary systems and tools. After finishing the fourth EASA audit, Lilium will proceed to the last stage of the DOA process, which entails the completion of any unfinished business and follow-up administrative actions. The DOA certificate is expected to be issued later this year if this phase is successfully completed.
While the DOA process is still ongoing, Lilium is making significant advancements toward the type certification of its Lilium Jet. In 2020, Lilium will receive the Lilium Jet's EASA certification basis. The EASA requirements ("SC-VTOL"), which were released in 2019 following extensive industry consultation, represent the highest safety objectives for eVTOL aircraft globally. As was previously stated, Lilium has submitted all of its proposed certification plans for the Lilium Jet, with 78% of the Means of Compliance being agreed upon or accepted.
Lilium is the only eVTOL manufacturer with an EASA and FAA certification basis for a powered lift eVTOL aircraft after the FAA issued its G-1 for the Lilium Jet last month.

Article taken from Lilium press release.
Photo copyright Lilium