German Corona infection rates continue downward trend
Health authorities in Germany reported 4369 new Corona infections to the Robert Koch Institute (RKI) within one day. In addition, 62 more deaths were recorded within 24 hours. This is according to figures released by the RKI on Monday. Exactly one week ago, the RKI had recorded 4426 new infections and 116 new deaths within one day.
On Monday, the case numbers reported by the RKI are usually lower, partly because there is less testing on the weekend. Subsequent changes or additions are possible.
According to the RKI, the number of new infections reported within seven days per 100,000 inhabitants (seven-day incidence) was 61.0 nationwide on Monday morning - higher than the previous day (60.2). Four weeks ago, on January 25, the incidence had been 111.2. Its previous high had been 197.6 on December 22.
The peak of 1244 newly reported deaths had been reached on January 14. The highest number of new infections registered within 24 hours was 33,777 on December 18, but it included 3,500 follow-up reports.
The RKI counted 2,390,928 confirmed infections with Sars-CoV-2 in Germany since the beginning of the pandemic. The actual total number is likely to be significantly higher, as many infections are not detected. The RKI gave the number of people who recovered as about 2,198,000. The total number of people who died from or with involvement of a confirmed infection with Sars-CoV-2 rose to 67,903. However, the term "with involvement of a confirmed infection with Sars-CoV-2" is controversial and may potentially skew figures.
The nationwide seven-day R-value was 1.10 (previous day 1.07), according to the RKI situation report released Sunday afternoon. That means that 100 infected persons infect arithmetically 110 further humans. The value represents in each case the infection occurrence 8 to 16 days ago. If it is below 1 for a longer period of time, the incidence of infection subsides.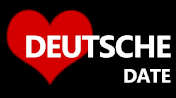 DeutscheDate is a new
German dating site
for professionals in Germany. No monthly fees, no minimum subscription period, no contracts, no tie-ins. Just a clean, simple, easy-to-use dating site for serious relationships.