FFP2 Masks - one use only and expensive
In Germany, Bavaria has taken the extreme step of mandating an expensive type of mask is worn in shops and on public transport.  Several Munich city council factions are calling for free FFP2 masks for Munich residents who receive social benefits or have a Munich Pass.
Both the Left Party and the Free Voters Party (ÖDP) are calling for free FFP2 masks for needy Munich residents in an urgent motion. Specifically, Munich residents who receive social benefits or have a Munich Pass should receive free masks. "The campaign will continue as long as there is an obligation to wear masks on public transport, in shops, public buildings, etc.," writes the Left Party in its motion.
In addition to the Social Department and the Social Citizens' Centres, the Munich Tafel and the Department for Health and the Environment are to serve as distribution points for the masks. "Social benefit recipients are already under additional financial strain due to, for example, the increased additional expenses in the pandemic. Supermarkets and public transport must remain usable for poorer people," is how Left councillor Stefan Jagel justifies the motion.
In its urgent motion, the ÖDP/Freien Wähler parliamentary group also calls for pupils to receive free masks. The SPD parliamentary group is also in favour of free FFP2 masks: "This morning we asked our social affairs officer to find a way to provide FFP2 masks free of charge to the 120,000 Munich residents with a Munich passport," city councillor Anne Hübner announced on Twitter.
The city reacted promptly and published a statement on Wednesday noon, saying among other things: "How financial support for those in need to purchase FFP2 masks is possible is currently being examined by the social department as quickly as possible." Munich's Lord Mayor Dieter Reiter (SPD), however, also sees the Bavarian government as having a duty in this regard. "I also expect the Free State, which has decided on this regulation, to be prepared to make its contribution in the short term". Municipal employees will receive "a one-time initial supply of FFP2 masks" for their commute to work.
An online petition has been started which goes one step further and demands free FFP2 masks for all citizens in Bavaria. This is all in response to the Bavarian cabinet deciding that as of 18th Jan, it will be compulsory to wear an FFP2 mask when shopping and using public transport. Due to such an extreme and expensive requirement, some claim that the responsibility to equip oneself with appropriate masks should not be imposed on the population and is another case of "poor planning".
Image by Nana Cola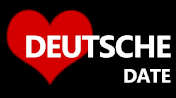 DeutscheDate is a new
German dating site
for professionals in Germany. No monthly fees, no minimum subscription period, no contracts, no tie-ins. Just a clean, simple, easy-to-use dating site for serious relationships.