British central bank raises key interest rate
Thu 23rd Mar, 2023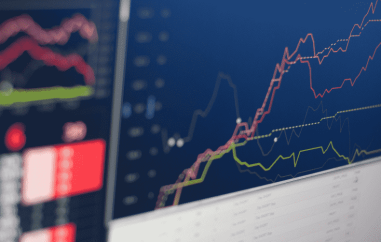 The British central bank is continuing its fight against high inflation with another interest rate hike. The key interest rate will rise by 0.25 percentage points to 4.25 percent, as the Bank of England announced on Thursday in London after its meeting. The British banking system is "resilient," the central bankers said. In the short term, the economic outlook for the U.K. is better than it was in February, they said.
The Bank of England (BoE) thus continues to push up the key interest rate in the fight against stubbornly high inflation on the island. The London-based central bank raised its key monetary policy rate by a quarter-point to 4.25 percent on Thursday. Bank economists had largely expected the move.
It is already the eleventh interest rate hike since the end of 2021. At that time, the interest rate was still just above the zero line. Currently, the key interest rate is at a 15-year high.
However, the decision to continue the series now was internally controversial against the backdrop of the recent turmoil in the global financial sector: Proponents prevailed by seven votes to two.
With its interest rate move, the BoE followed in the footsteps of the U.S. Federal Reserve. The latter had also raised the key interest rate the previous day by a quarter of a percentage point - to the new range of 4.75 to 5.0 percent. The London-based monetary watchdogs around BoE chief Andrew Bailey were under pressure to act, as the inflation rate recently rose surprisingly: at 10.4 percent, it is far above the monetary watchdogs' target of 2.0 percent. The economic outlook is not rosy either. Many experts believe that the UK will not be able to avoid a recession in the near future.
The Independent Budgetary Authority (OBR) expects economic output to contract by 0.2 percent this year. Finance Minister Jeremy Hunt recently announced plans in the fall to strengthen the financial sector, which plays a key role in London. He said that measures would be taken to promote investment and make the London Stock Exchange (LSE) more attractive. The bankruptcy of the U.S. bank SVB also had an impact on Great Britain. In order to limit distortions, the British SVB subsidiary was hastily bought by the major bank HSBC.


Photo by Nicholas Cappello