US economy: Inflationary pressure eases slightly
Fri 26th Aug, 2022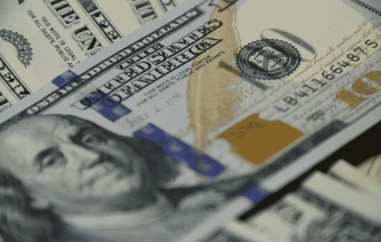 In the U.S., too, people are keeping their money together. They increased their spending in July by only 0.1 percent compared to the previous month, as the Commerce Department announced on Friday in Washington. Economists polled by Reuters had, however, with a plus of 0.4 percent justified, after an increase in June of revised 1.0 percent. Consumers form the backbone of the U.S. economy with their spending, as they contribute to more than two-thirds of the gross domestic product. However, GDP contracted for the last two quarters in succession, putting the USA in a technical recession.
The financial markets are concerned that the US Federal Reserve may take too aggressive a course in the fight against rampant inflation and ultimately trigger a full-blown recession - in other words, an economic downturn across the board. The Fed is under pressure with its interest rate policy as soaring prices gnaw away at Americans' purchasing power.
On the inflation front, however, the data show some easing. Consumer prices rose 8.5 percent in July. One inflation measure that the Fed also considers in its monetary policy is consumers' personal spending. This excludes food and energy costs, which fluctuate widely. This so-called core PCE index indicates an annual inflation rate of 4.6 percent for July. In June, it was still 4.8 percent. Experts polled by Reuters had only expected a decline to 4.7 percent in July. The euro rose to an intraday high of $1.0030 after the data was released. In the morning, the euro was still trading below parity.
Despite the looming threat of recession, the Fed recently raised the key interest rate again sharply in the fight against inflation - by 0.75 percentage points to the new range of 2.25 to 2.50 percent. Investors hoped that Fed Chairman Jerome Powell's appearance at the central bank symposium in Jackson Hole in the afternoon would provide information on the future course of key interest rates.


Photo by Vladimir Solomianyi